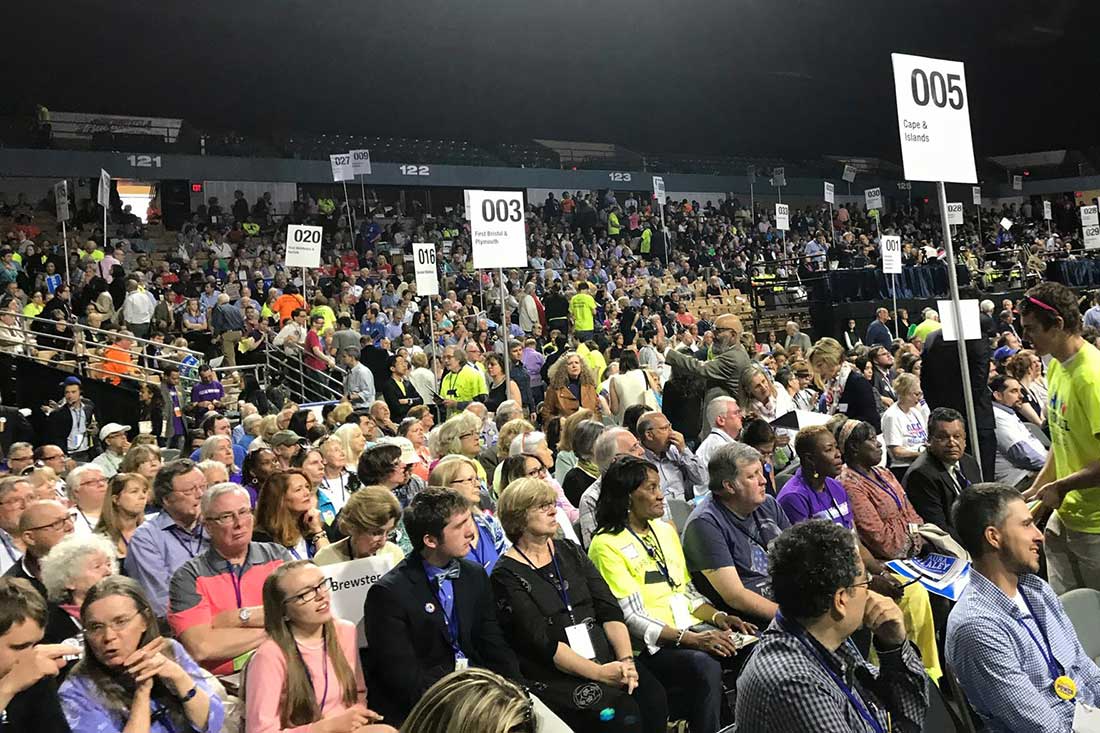 03 Jul

2017 Massachusetts Democratic Convention
By Sarah Whinnem, Vice Chair of Mattapoisett Democratic Town Committee
On June 3rd, 5,000 Democrats from around Massachusetts gathered in Worcester to review the future of the Democratic party and to vote on new policy platform. I was among a group of 1,500 first-time delegates that had the pleasure to attend. I was joined by 5 other members of the MDTC as delegates or alternates.
This year's convention was issued-focused and the delegates had the opportunity to weigh-in on policies the state party should prioritize heading into the 2018 election cycle. Some of these included:
• A $15 per hour minimum wage
• Increased access to improved health care services for veterans
• High-quality public education regardless of zip code and socio-economic background
• Aggressive action to prevent and mitigate the effects of climate change
• A single-payer health care system and fully funded addiction prevention and recovery programs.
In addition to voting on the party's platform, we heard speeches from numerous state Democratic leaders that got the convention floor to their feet. These included U.S. Sens. Ed Markey and Elizabeth Warren, U.S. Rep. Jim McGovern and Massachusetts Attorney General Maura Healey. We were also addressed by all three Democratic gubernatorial candidates Bob Massie, Jay Gonzalez and Setti Warren.
It was an exhilarating experience that I will cherish. I am invigorated to take action and make the changes that I want to see. Join me!
To see the complete 2017 Massachusetts platform go to https://massdems.org/platform/2017-platform